Is Greed Killing The Ghost Hunters Franchise?
— March 6, 2012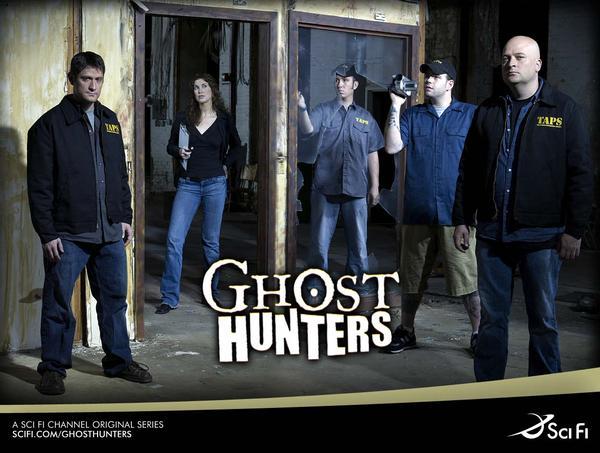 I don't normally write articles that have much opinion injected. But lately I have started to notice something, that you may have noticed too. Ghost Hunters (a.k.a. T.A.P.S.) isn't really big on folks seeing their show unless someone is making money from it. Time and time again, there will be a nice clip available on YouTube that people really enjoy watching. It is only a matter of time until the clip is yanked due to copyright claims from "Big V Entertainment" or "Pilgrim Films". To be honest I am not even sure who those folks are, but one thing is certain. They troll websites looking for anyone who dares show a clip from a Ghost Hunters episode and then follow the steps to have it removed.
This bothers me as a huge fan of the paranormal and as the owner of a few paranormal websites. It was those people who liked them enough to watch and then attempt to share their show with the world, that put them into the spotlight to begin with..Wasn't it? other popular shows like Ghost Adventures have seen an increase in fans and popularity over the past few years. Unlike, "Ghost Hunters" who have seen a noticeable decline in their fan base and ratings. Shows like Ghost Adventures, have plenty of clips available online. Heck, I can even watch them on Netflix. But not Ghost Hunters. Not on Netflix. Not on Hulu. And as I mentioned before, certainly not on Youtube (for very long). Apparently the Ghost Hunters franchise is very proud of itself.
Someone in charge of the Ghost hunters franchise is apparently unaware of the power the internet holds. The internet builds fans. The internet makes people celebrities overnight. It's no coincidence that Ghost Adventures is growing and Ghost Hunters is a fading apparition.
A couple of polls done on my website seem to verify that, with more people believing that the Ghost Adventures Crew is genuine, and more believing that T.A.P.S. fakes evidence. This was nearly the opposite a few years back. It didn't help in 2008 when the horrible live episode of Ghost Hunters revealed some of their trickery. I would link to a video, but it's gone now too.
To sum it up, I have always been a fan of ghost hunters, but  every time I see that some kid who is a huge fan, has had his video yanked and his account potentially put into jeopardy by these "copyright holders", it causes me to lose respect for the team and the franchise.
Maybe Grant is tired of it too. Maybe that is why he is leaving. Then again, maybe there just isn't enough money coming in anymore and he can see the inevitable. There..I've said my piece. I wish only the best for Jason, Grant and the rest of the crew. But my advice? Appreciate your fans and stop making everything for sale. It can save your careers.